Community Bank Outsources Marketing Department, Returns to Profitability
Naugatuck Valley Savings and Loan, a Connecticut community bank with 10 branches, used SwiftCricket Marketing as marketing consultants to handle all of their marketing needs. This helped them to keep employee and benefit costs down while having a strong, professional marketing presence. SwiftCricket worked with senior management to establish a strong brand, and set a marketing strategy to advance the goals of the bank through a variety of marketing tactics while remaining in budget. SwiftCricket helped to support the bank through the economic downturn and a rocky period back to profitability until ultimately the bank was an attractive acquisition for a larger bank. Here's how we did it.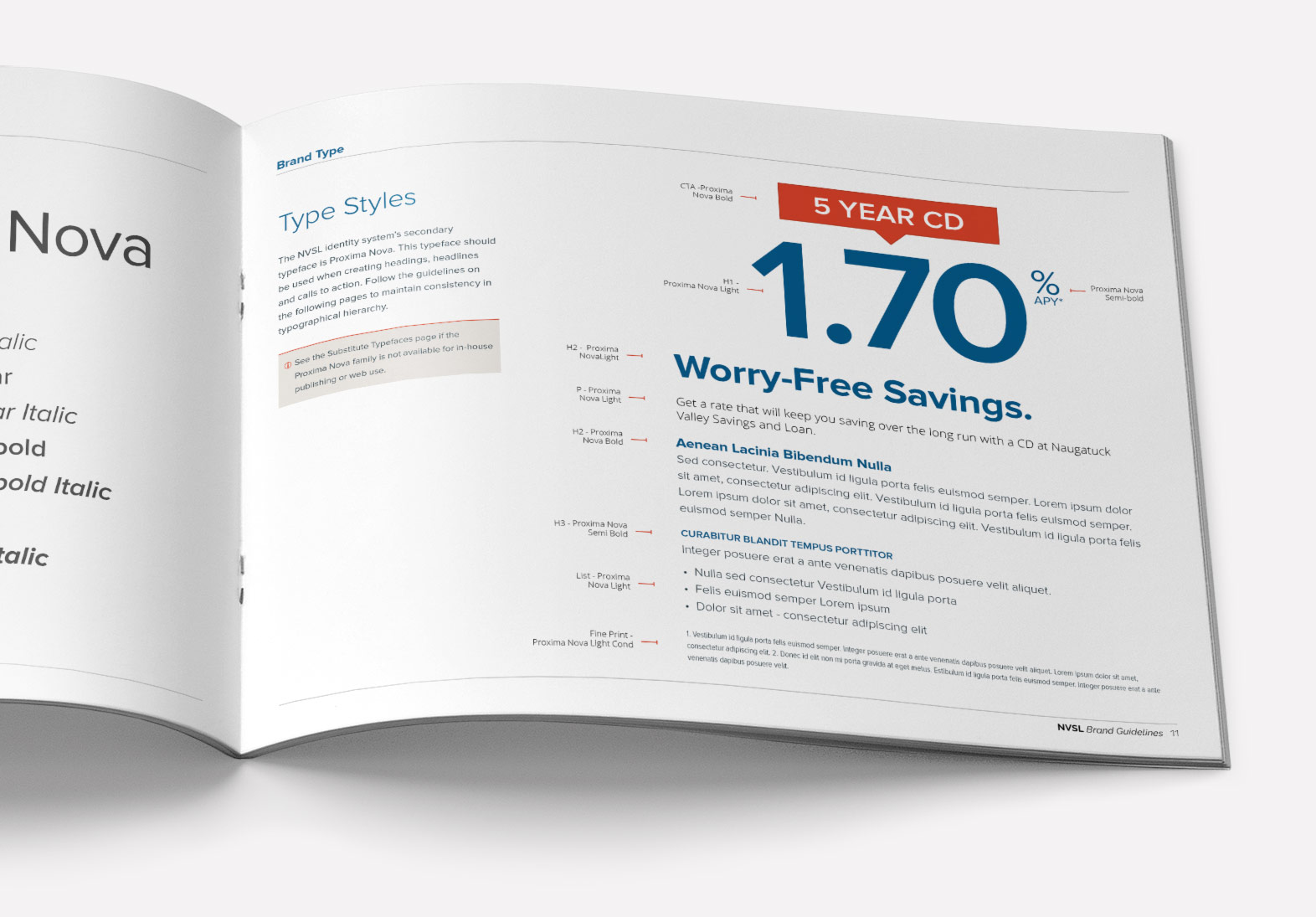 Setting the stage for brand success.
Successful branding is about creating a consistent look, feel and tone so that all messages from an organization work together to project not only the topic of the piece, but also communicate the feeling, values and unique selling proposition of that organization. We worked with Naugatuck Valley Savings and Loan to establish brand standards that helped them to maintain consistency in their own pieces, and positioned them uniquely from their competitors. We established brand colors, fonts, tone and usage guidelines so that their brand would be consistent and impactful across all kinds of marketing materials.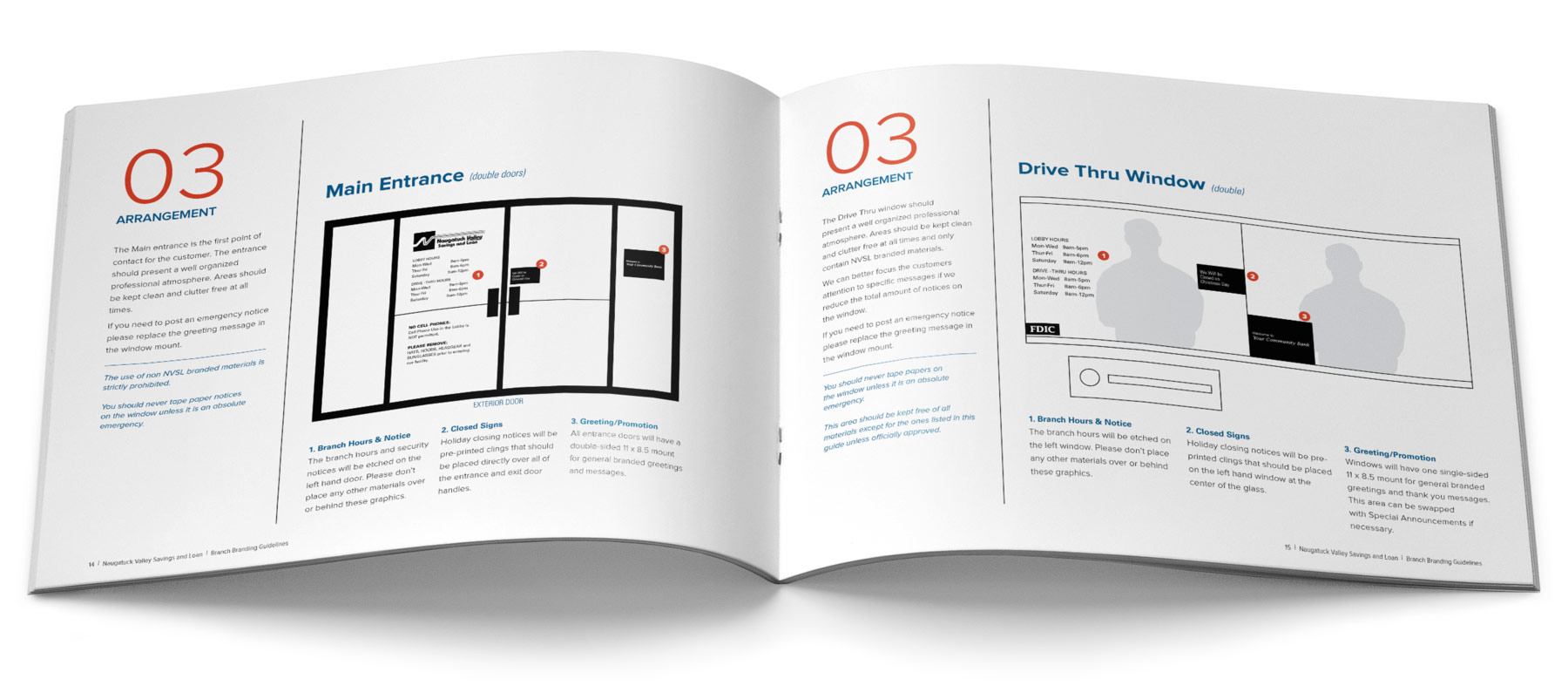 We also did an evaluation of their branches to help make recommendations about branding the space ranging from how hours were displayed to where marketing messages were positioned and how to integrate logos and brand colors into the decor.

A Modern, Responsive Website
With more and more of banking shifting online, Naugatuck Valley Savings and Loan needed a well-organized, easy to navigate and attractive website to help them provide outstanding community bank service online as well as off and to help entice millennial and online savvy customers to see them as a viable alternative to the convenience of bigger banks. Here's how we did it.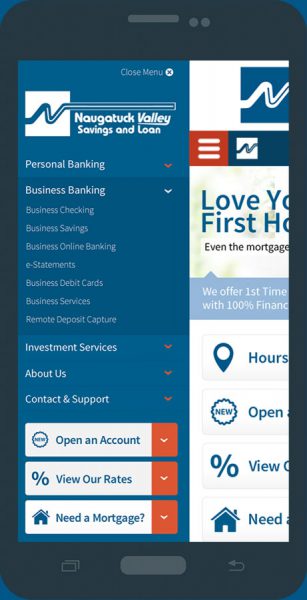 Navigation Always in Reach
One of the keys to a successful user experience on a mobile platform is the ability for the user to easily and quickly navigate to where they want to go.  We designed a navigational set up that allowed for efficient mobile navigation, providing a frustration-free experience for mobile users to have outstanding functionality no matter what screen size they preferred.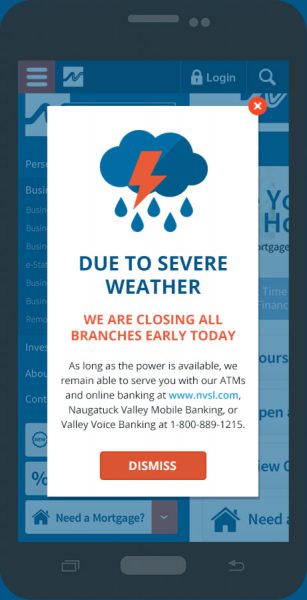 Keeping Customers Informed
A modal window alert system that was easy for the bank to be able to quickly update internally was put in place to make sure that in the event of urgent news, important messages could be quickly communicated to anyone accessing the web site.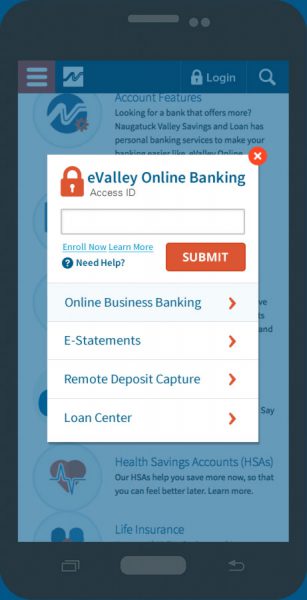 Multiple Account Logins
Naugatuck Valley Savings and Loan worked with several systems to provide online banking access for customers of different types to be able to perform different functions. SwiftCricket helped the bank to consolidate and improve their login set up so that it would be easier for customers to be able to access the information they needed from one spot.
Help when you need it
In order to help them keep their friendly community bank customer service level even online, SwiftCricket helped to integrate chat software that would allow bank employees to serve online customers.  SwiftCricket helped to create a floating button to bring the chat option to the customers' attention.  The button was visible, but unobtrusive and designed to follow site users as they navigated, but would leave them alone once dismissed so that customers would feel constantly supported without being annoyed.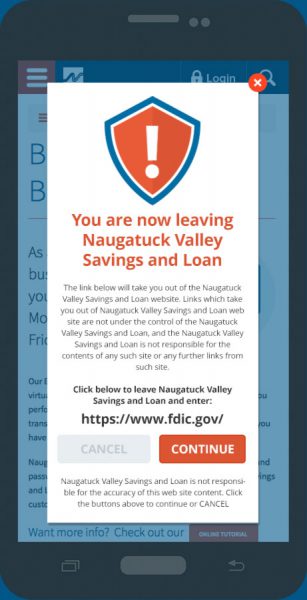 Leaving the Site
The Bank had strict regulatory requirements about informing customers anytime links were provided to external sites.  SwiftCricket developed a system for external links designed to make creating those exiting notifications easy, and keeping compliance a snap.  
An Iconic Look for the Brand, with Benefits Easy to Understand
In establishing a more cohesive and modern brand look, and to create a style that would work well online and in print, we designed icons for Naugatuck Valley Savings and Loan that would correspond to different products and services. Not only did this provide a visually striking way of tying together different marketing materials, it also helped the bank to navigate compliance issues that more realistic photographic images might invite.
Print Collateral
SwiftCricket created sell sheets, statement stuffers, handouts, fliers and product brochures to help loan officers and retail staff to explain, promote and sell the banks products and services.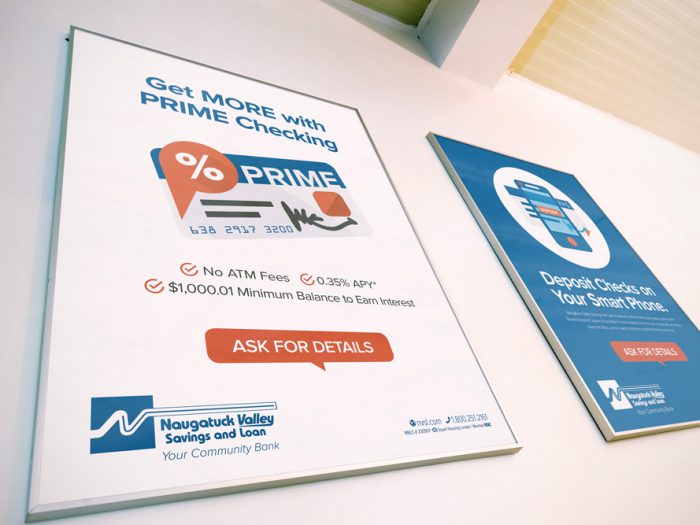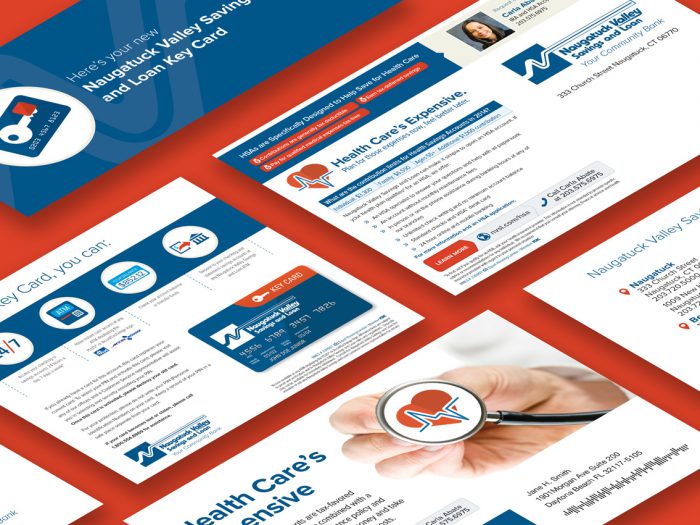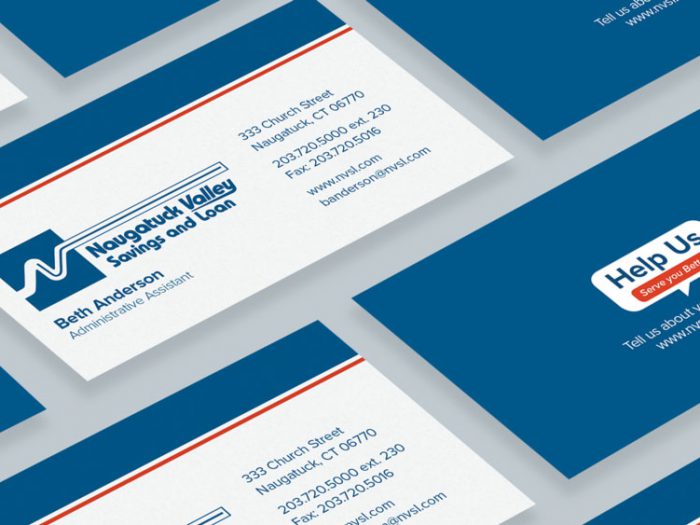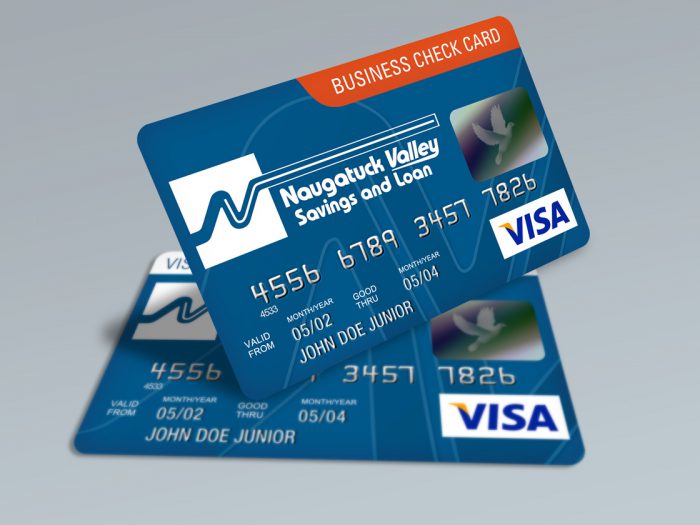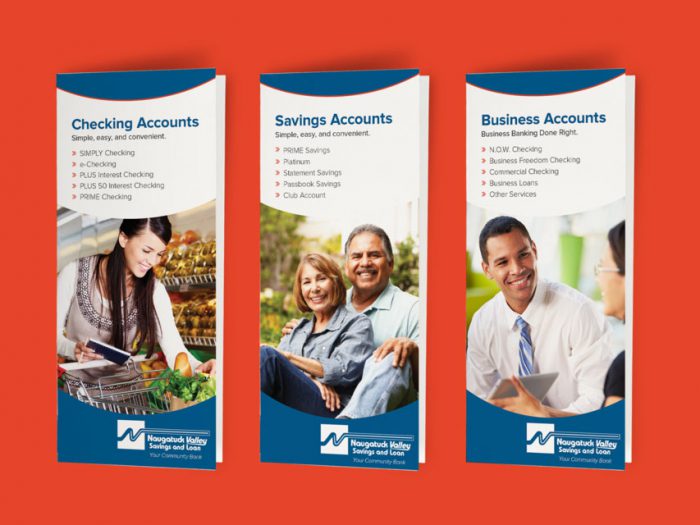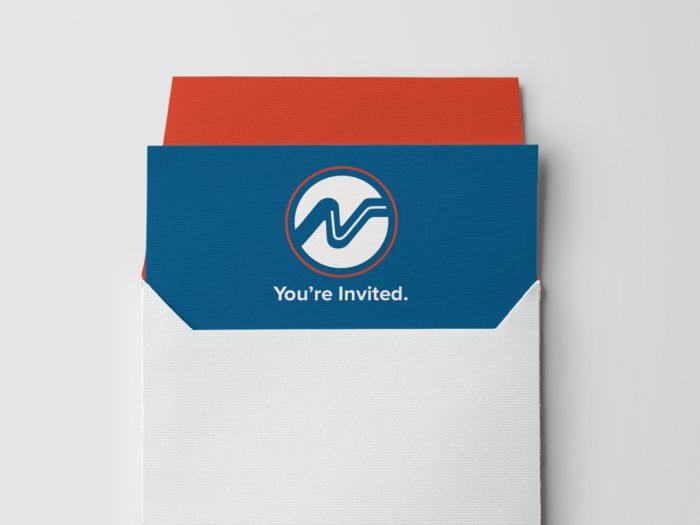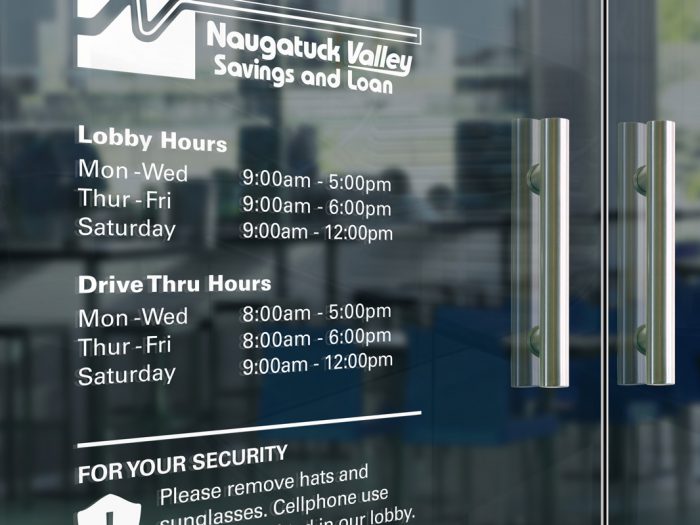 Thank You Red, White & Blue
In 2013, Naugatuck Valley Savings and Loan changed their organizational structure and moved to a different regulator. They suffered a bit of a reputational blow when they were put under an Operating Agreement by that new regulator, and were looking for a way to raise their profile in the community.
SwiftCricket helped Naugatuck Valley Savings and Loan create a proprietary community engagement campaign "Thank You Red, White & Blue" to honor Veterans. In this way, the Bank was able to generate some positive press, to encourage positive interactions with customers and non-customers alike, and to reach out in particular to a demographic that they could serve with specialty products.The campaign included engaging the community in branches, online and through local media print and broadcast outlets to encourage nominations of a military hero past or present to receive recognition for their service. The only stipulation was that they had served in some branch of the US military: Air Force, Army, Coast Guard, Marine Corps, or Navy. The Bank then randomly selected 5 from all nominations received and honored them by recognizing their service publicly and also making a donation of $500 in the name of each of them to a veteran's charity of their choice. The Bank held a large event to thank the selected veterans and to provide them with plaques detailing their accomplishments and their designation as a Naugatuck Valley Savings and Loan Thank You Red, White & Blue Hero. The Heroes' stories were written up and shared on the Bank's website and with local media outlets. SwiftCricket managed all the details of the campaign from creation of ballots, official rules and in branch displays, to the web page and online submission portal, to interviewing the selected Heroes for their stories, to the promotion leading up to, during & after the campaign, to creating press releases and media coordination, to handling the event management of the selection ceremony and celebratory picnic. The campaign was successful in generating positive buzz and good will for the Bank, and was repeated each summer, growing each year in popularity and response until the Bank was acquired in 2016.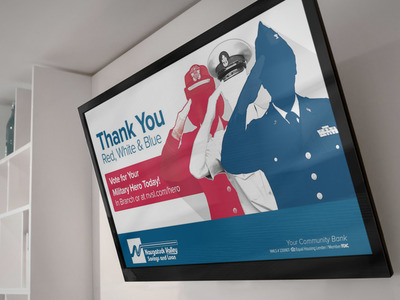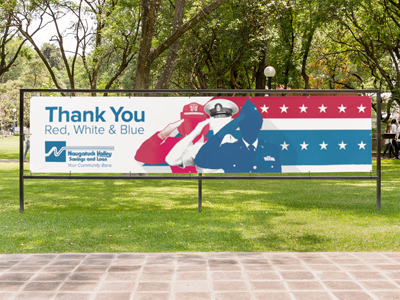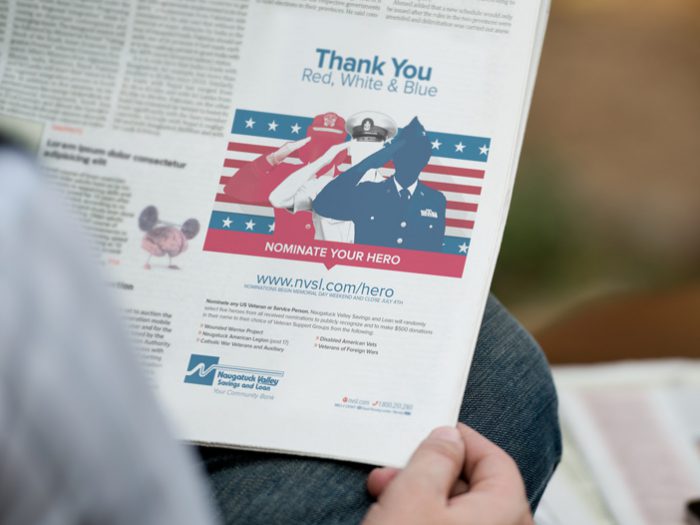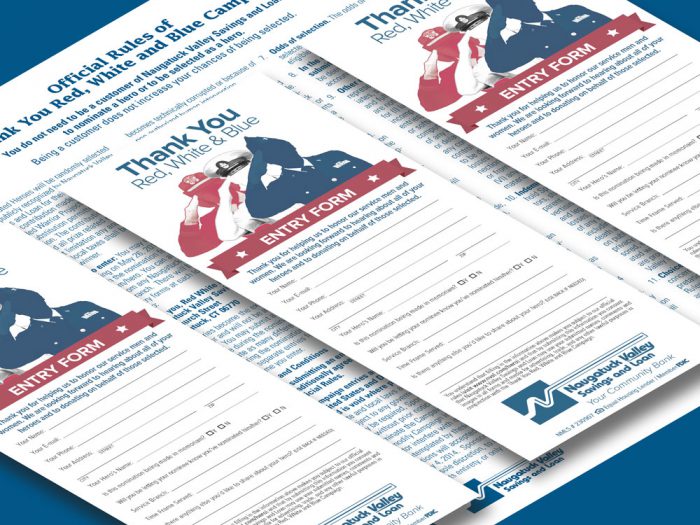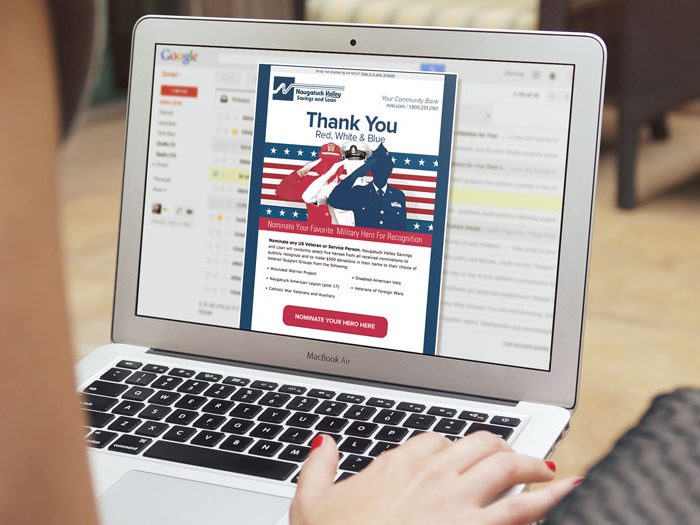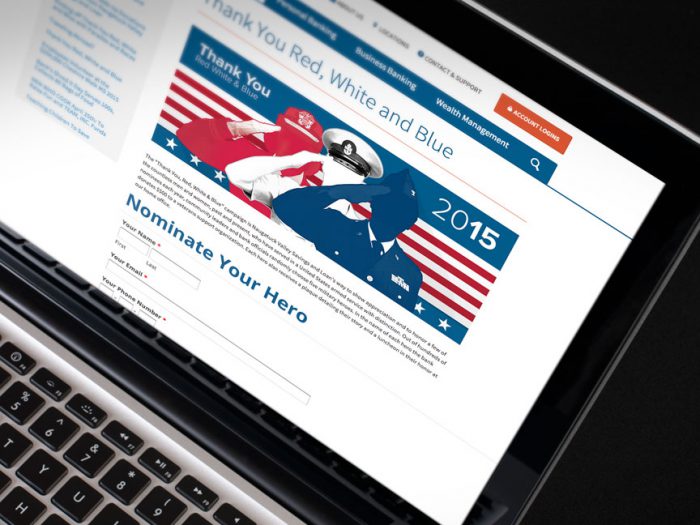 Print Advertising
SwiftCricket Marketing helped the bank to get their message out in their local papers: from planning and negotiating placements to creating ads and messaging, to sizing and supplying ads to the outlets, to helping with account reconciliations; SwiftCricket provided all the services Naugatuck Valley Savings and Loan needed to promote themselves in print.
Video
If a picture is worth a thousand words, a video might be worth a million. SwiftCricket helped Naugatuck Valley Savings and Loan provide enhanced customer support by creating videos to help them demonstrate how some of their products worked.