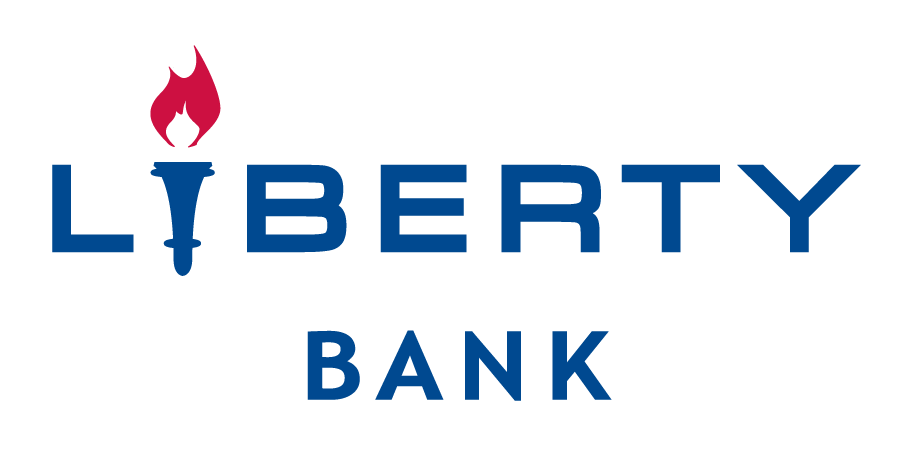 An Annual Report That's More Than Just the Numbers
SwiftCricket has worked with Liberty Bank to create annual reports that communicate more than just their business results. We collaborate to create overall concepts for reports that combine theme with design & imagery to communicate important brand messages as well.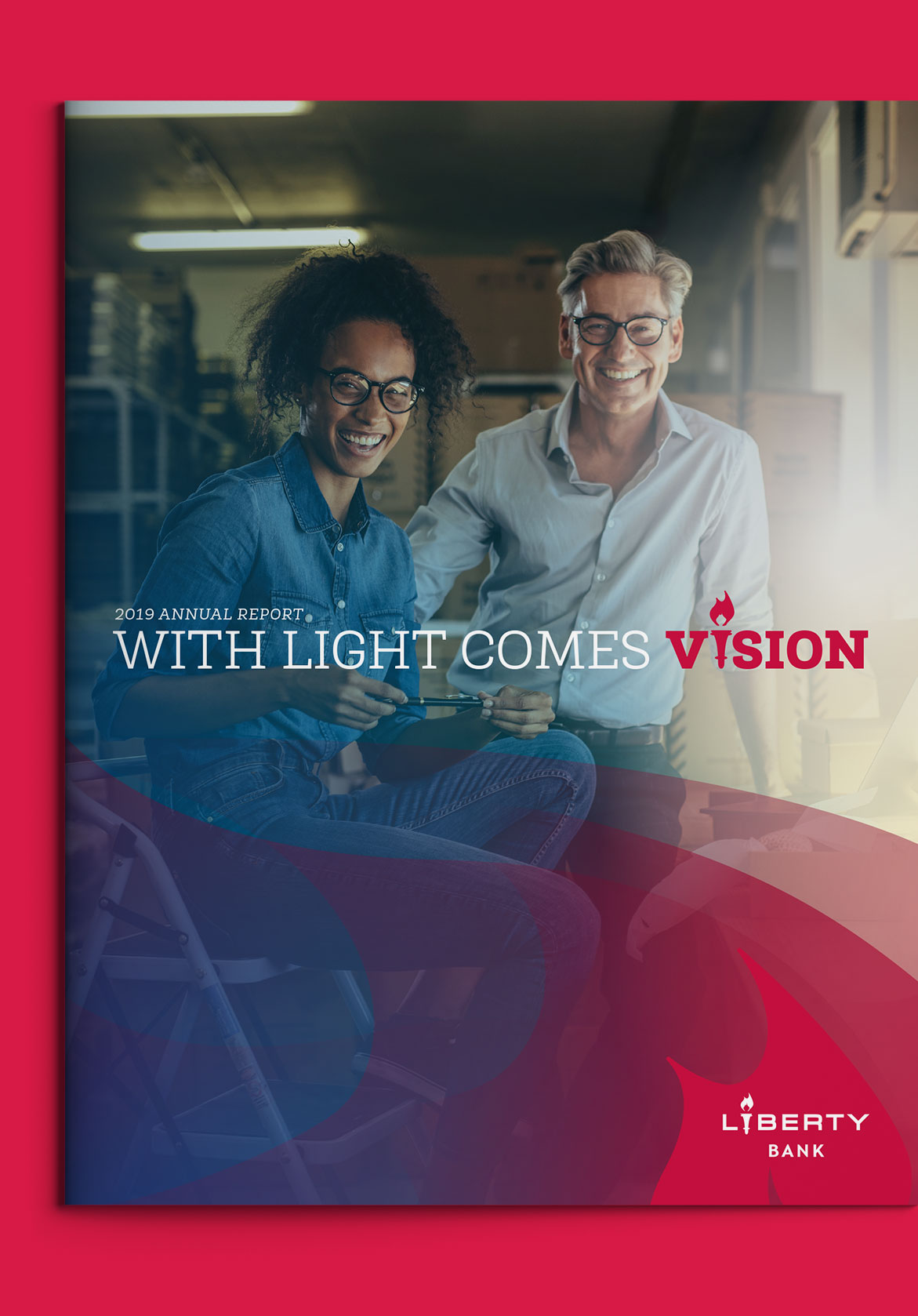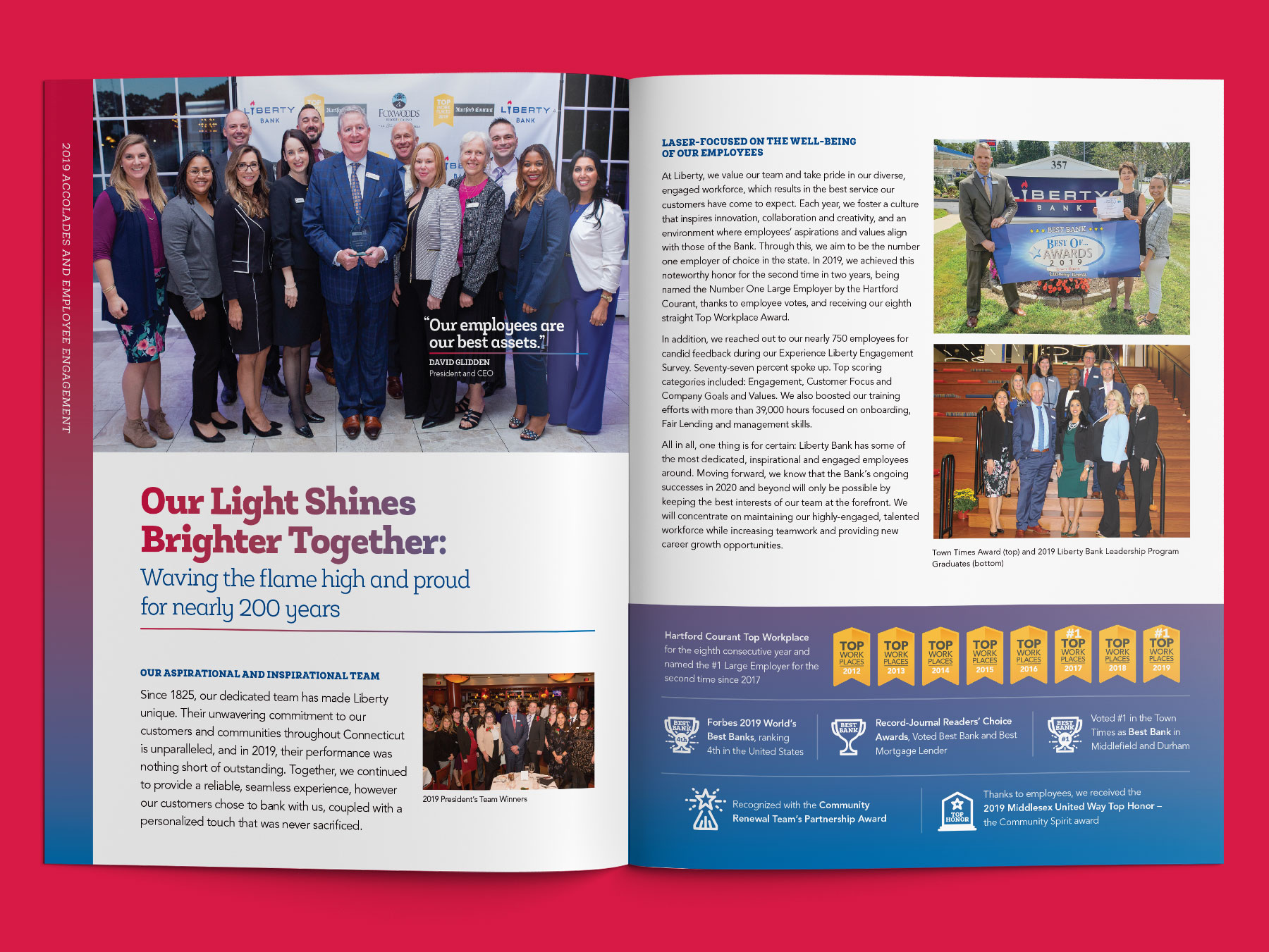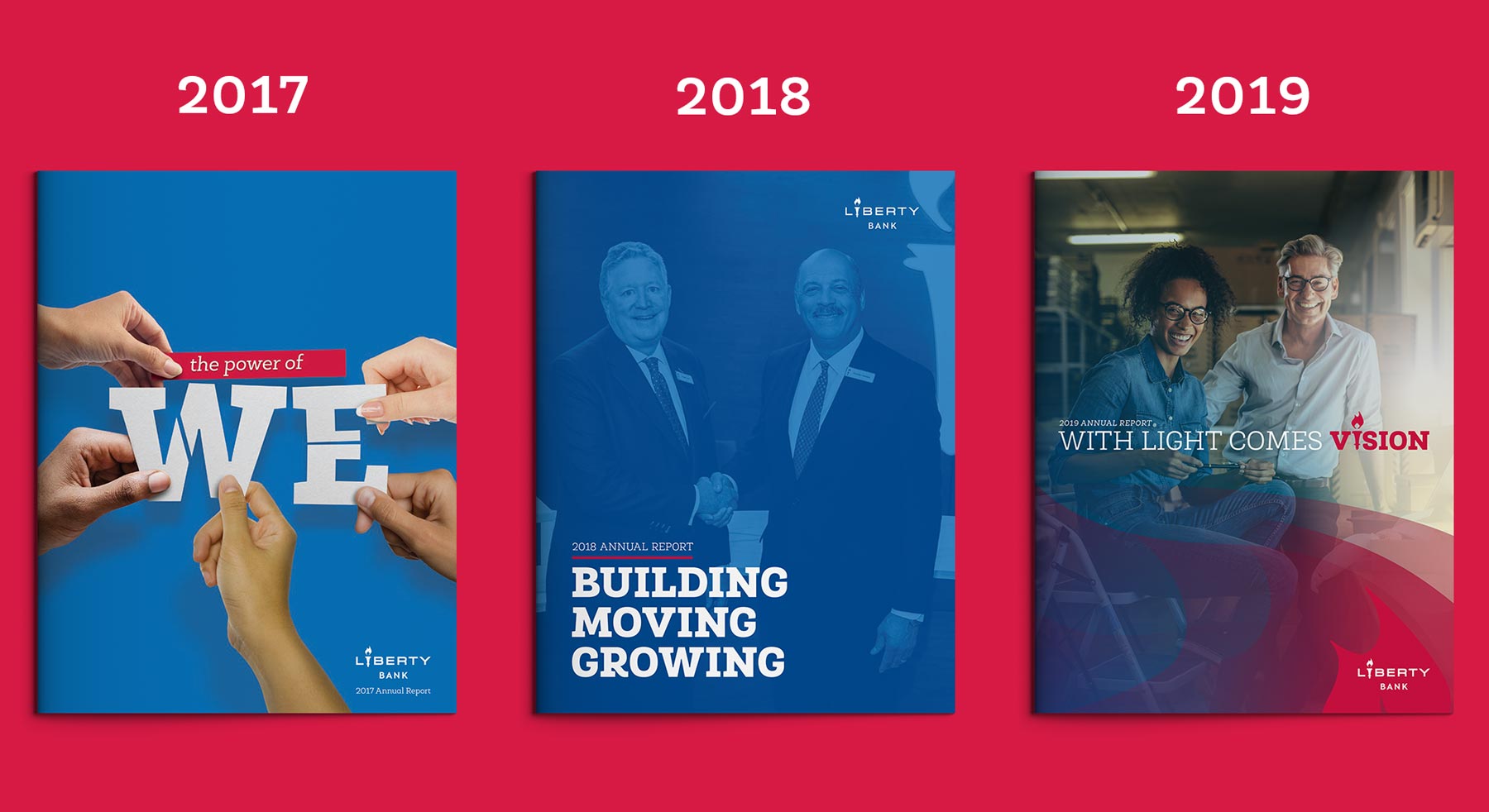 Annual Report Goes Digital
As Liberty Bank has placed an ongoing business focus on improving their digital environment and offerings, we thought - "why not demonstrate this commitment by creating a digital version of their annual report?" and recommended that instead of just putting a pdf version of the print piece online, we create a dedicated, responsive digital version of the annual report that would help Liberty to show their emphasis on creating enhanced digital spaces, in addition to speaking to it. 
The digital version offers engaging animations, interactive links and gives Liberty the ability to add content beyond the constraints of the printed version, all while providing additional flexibility for the annual report to be used as a marketing tool and to be shared with wider audiences without additional printing costs.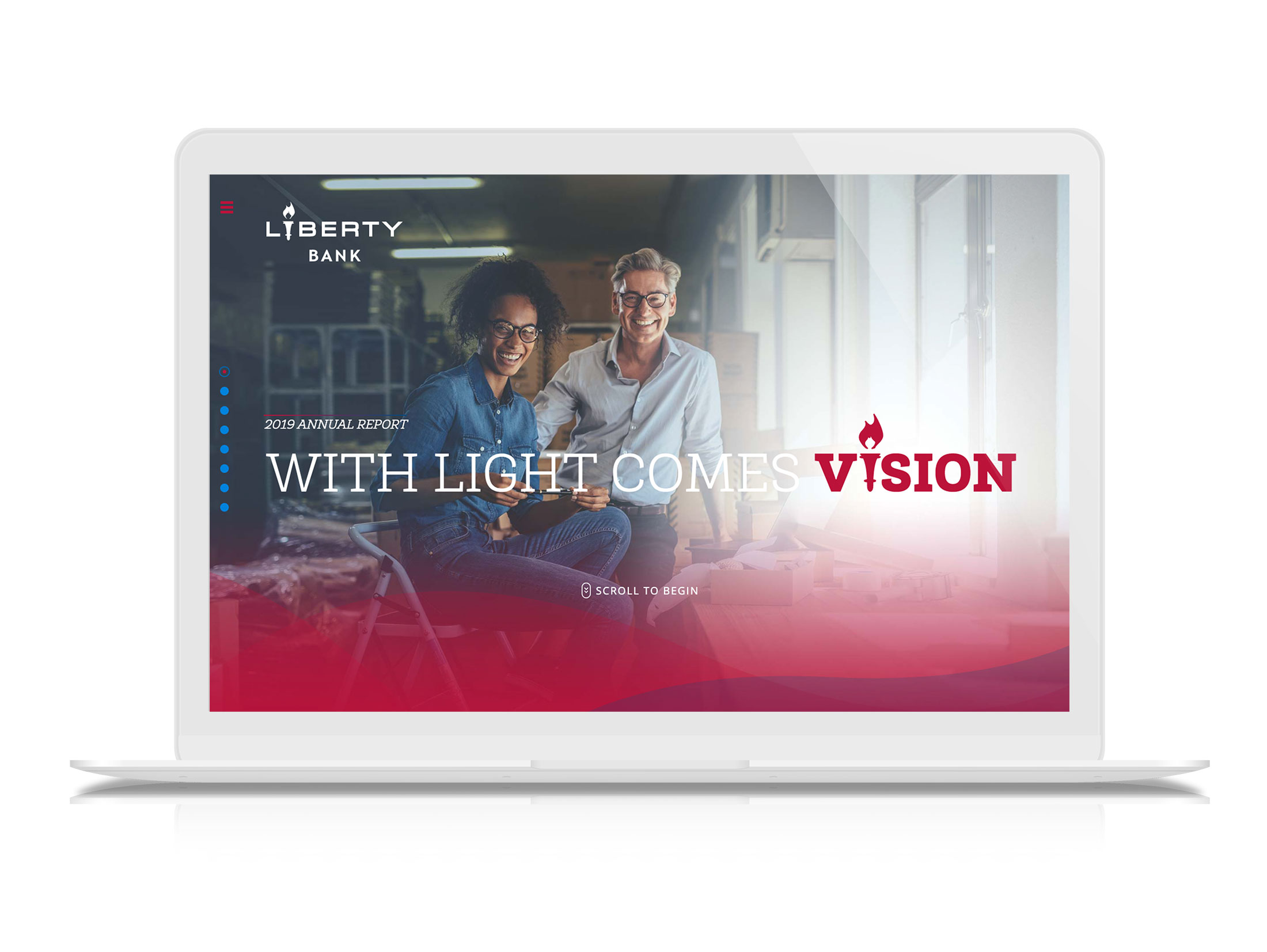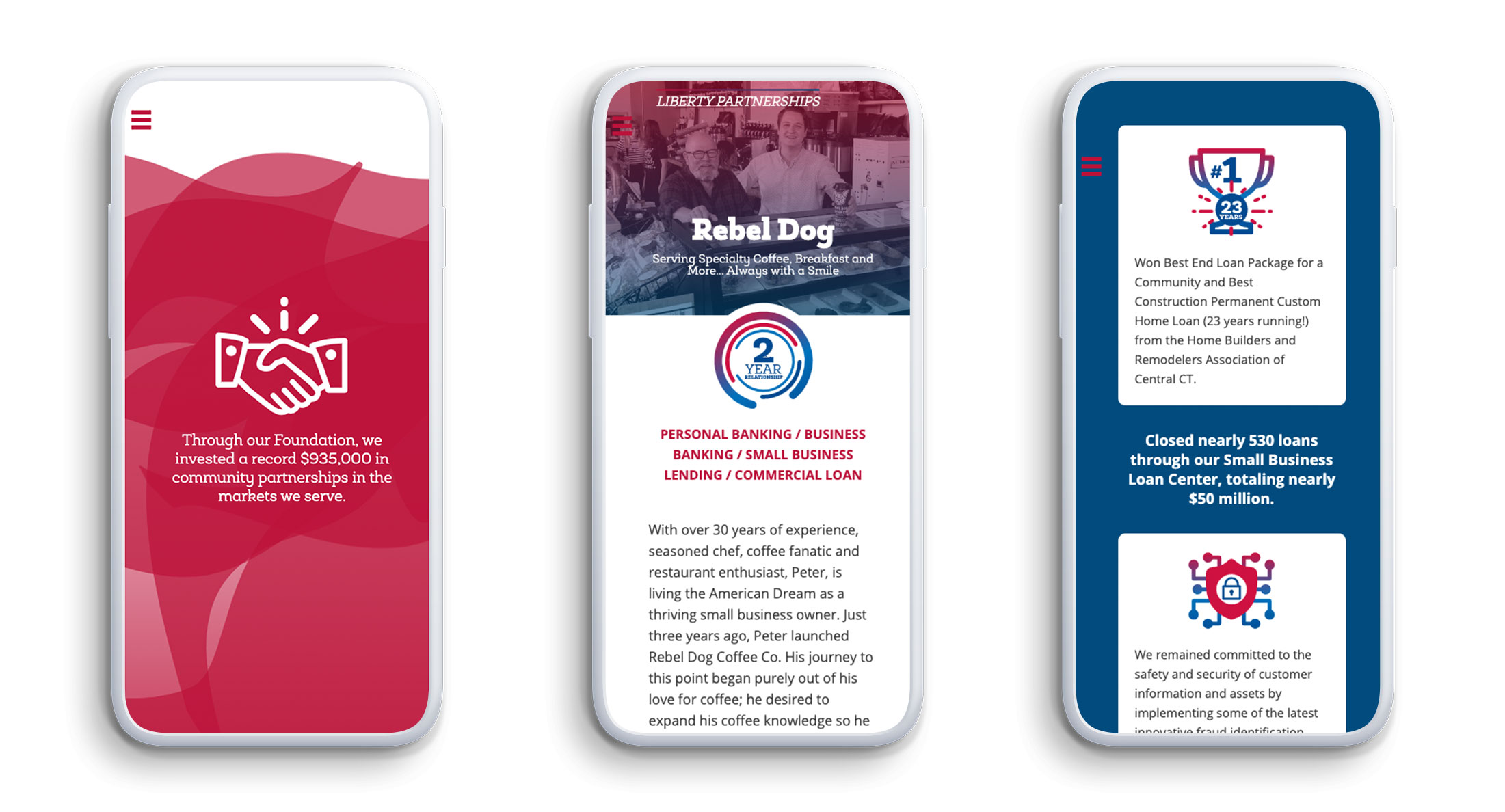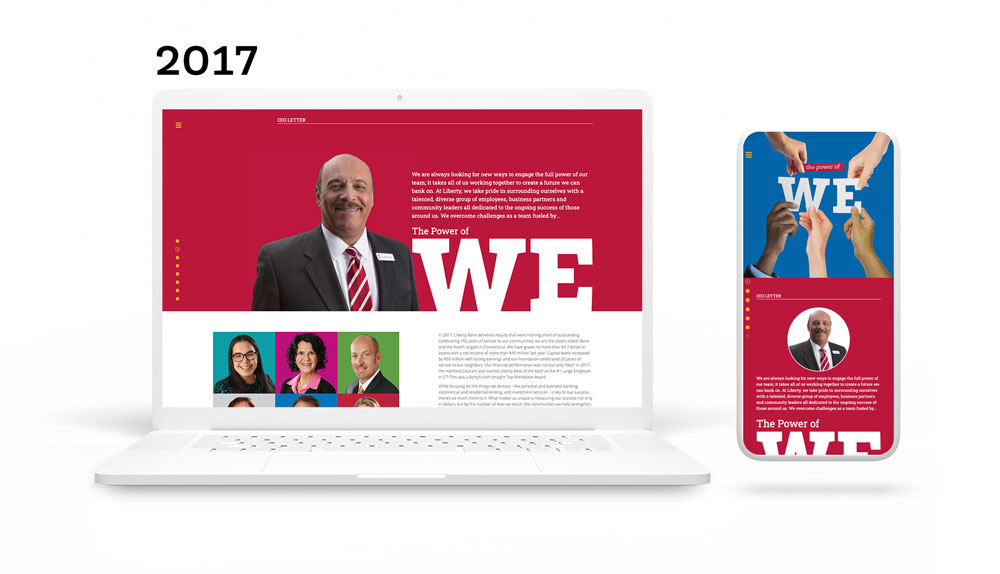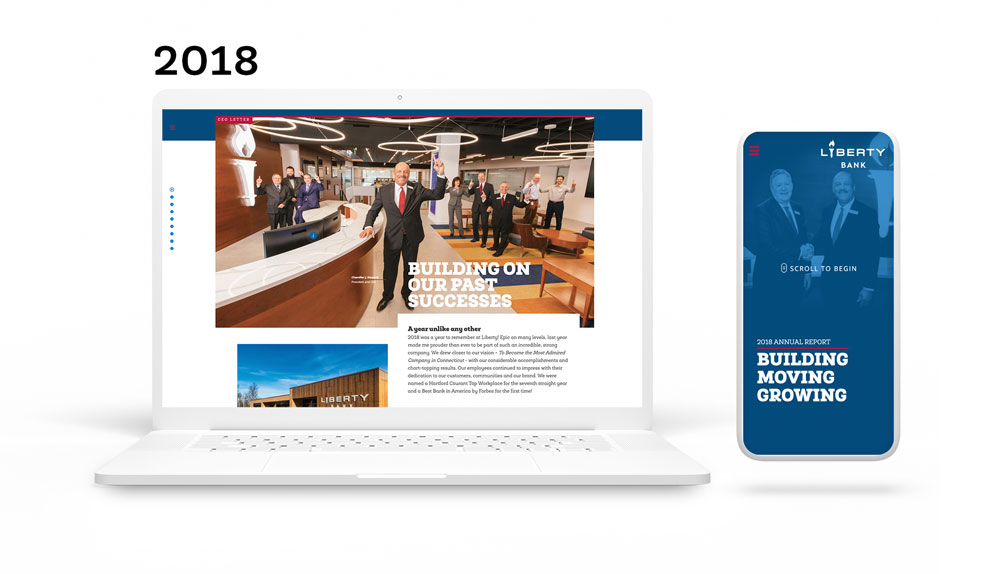 A Jump Up on the Bottom Line
When Liberty Bank was looking to update the feel of their periodic Employee Newsletter "The Bottom Line", they turned to SwiftCricket Marketing.  We quickly turn around the look of this 25-40 page magazine each edition to provide engaging graphic design that helps Liberty Bank keep their internal marketing at the highest level.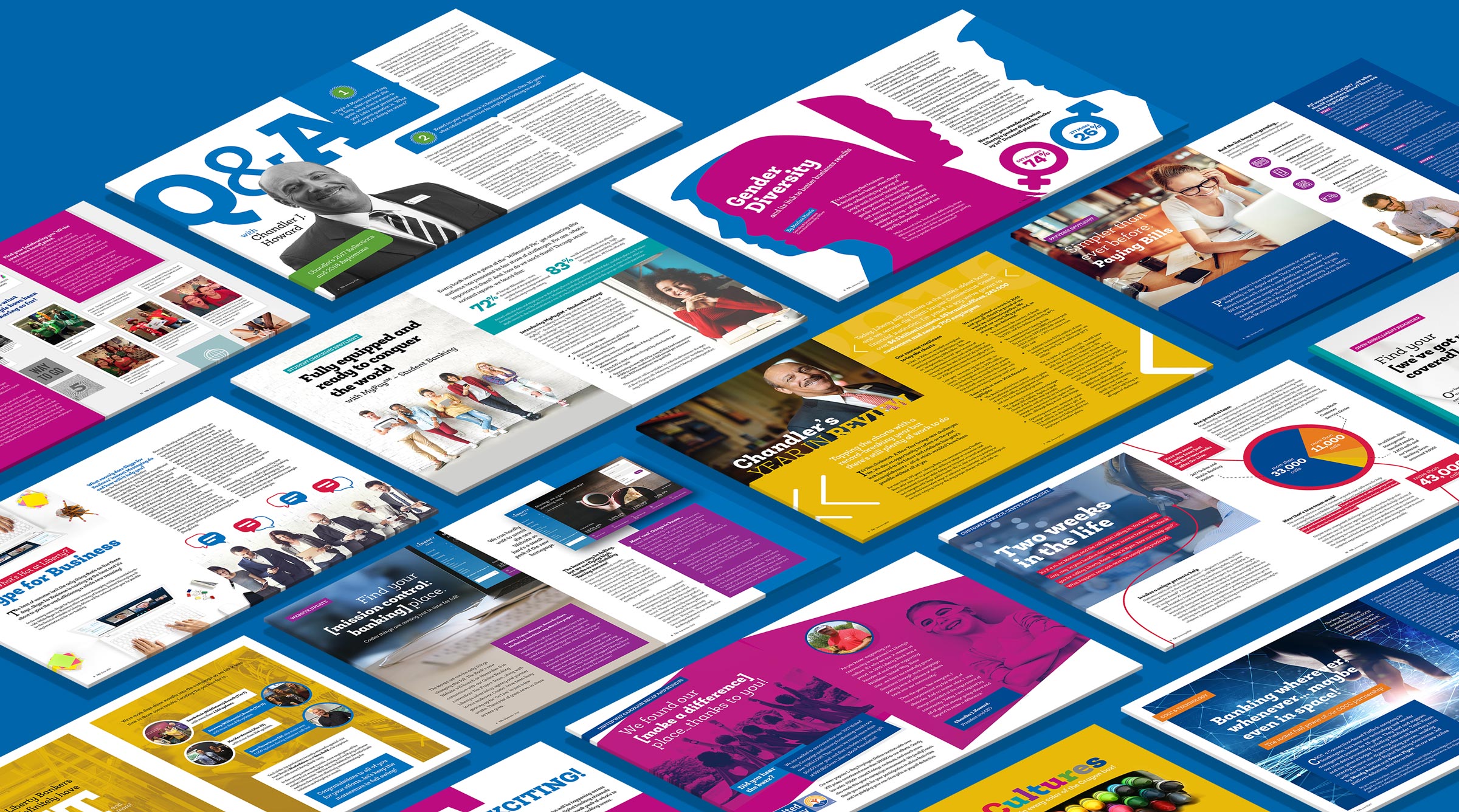 Legends of Liberty
To establish a new initiative recognizing outstanding efforts by Liberty Bank employees, SwiftCricket Marketing helped Liberty Bank create their "Legends of Liberty" logo and Storybook to celebrate employees who achieve "legendary" status in embodying the Liberty Bank culture of helpfulness.